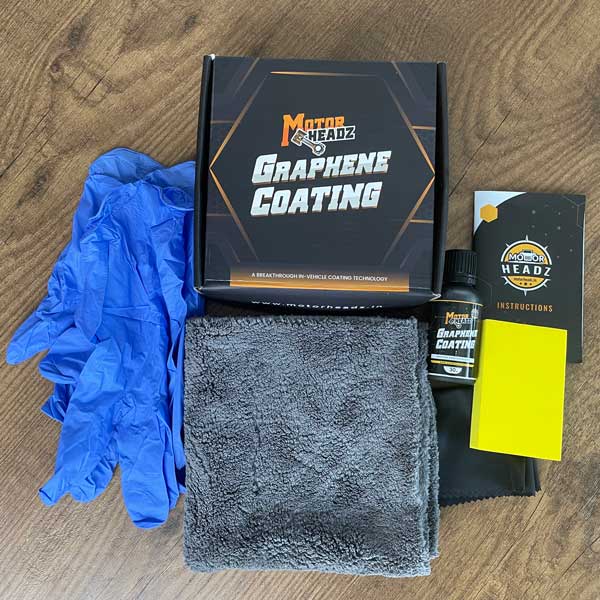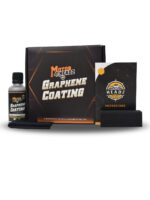 Motor Headz Graphene Coating 30ML Kit
The next generation paint protection coating is here with stunningly rich deepened gloss, improved water spot protection and 5 years of durability! Looking for a long-lasting automobile coating that will keep your vehicle looking brand new? Look no further than Motorheadz Graphene Coating! Our graphene-based formula protects your car's surface against rust, scratches, and other damage, making it look great for years to come. Our hybrid coating bonds better than any other coating and will last up to 5 years!
Deepened, glossy shine that will make your car stand out from the crowd.
Enhanced scratch and rust resistance making it look great for years to come.
Improved Water Spot Protection with Dynamic Hydrophobicity
Chemical & Detergent Resistant
Increased Tensile Strength gives 5+ Years of durability
Protection from UV rays and heat damage
Easy application
Give your car the protection it deserves with Motorheadz Graphene Coating! So why wait? Get your Motorheadz Graphene Coating today!
Frequently Bought Together

Guaranteed safe & secure checkout
Motor Headz Graphene Coating 30ML Kit
Description
A BREAKTHROUGH IN NANO COATING TECHNOLOGY
Traditional ceramic coatings have done their job for years, providing a decent level of protection and shine to your vehicle. But, what if you could take it a step further? Introducing the latest and most advanced paint protection coating, Motor Headz Graphene Coating. Its properties are far superior, offering unmatched durability of upto 5 years, enhanced gloss, hydrophobic effects, and a higher resistance to scratches, water spots, and contaminants. It's not just a coating. It's a shield that protects your car and motorcycle like never before!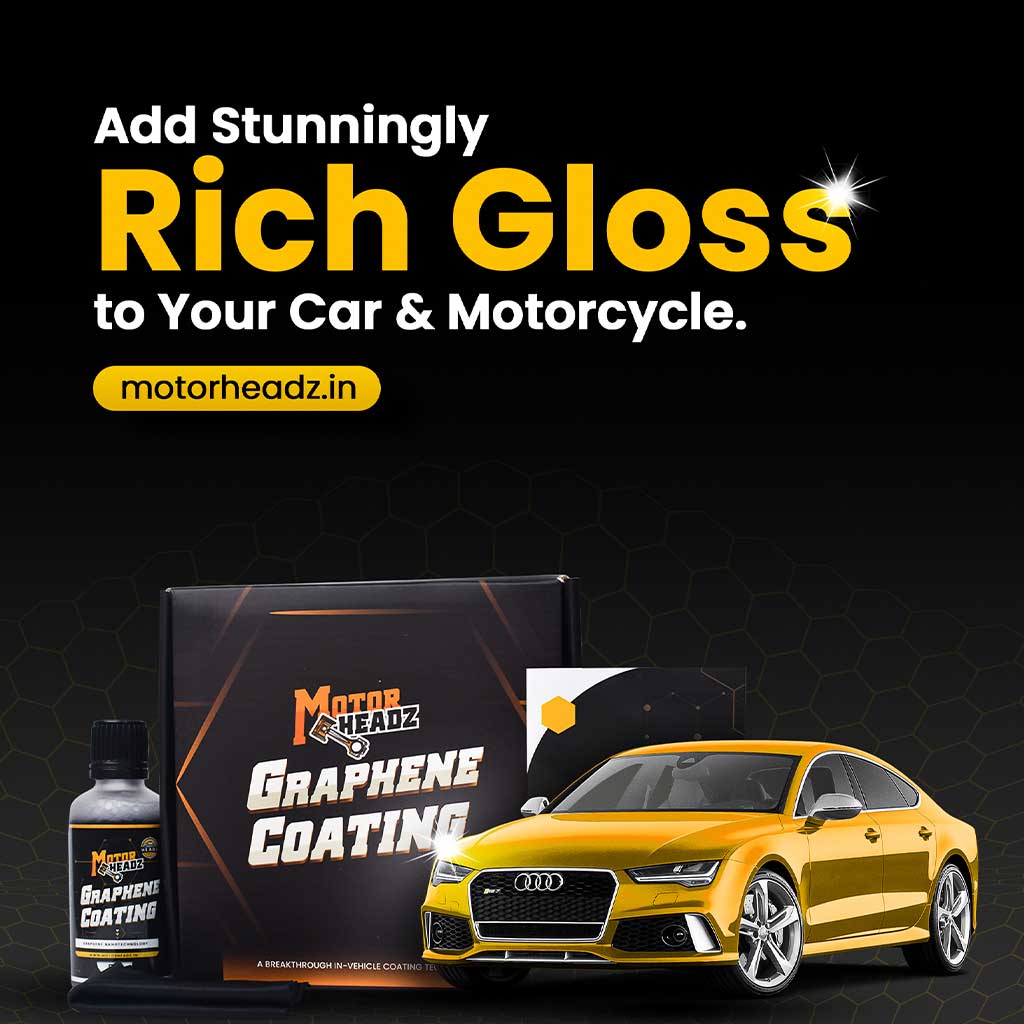 IMPROVED WATER SPOT PREVENTION
The higher contact angle and honeycomb structure make water slide off the coated surface with ease! This gives superior water spot prevention when compared to traditional ceramic coatings.

INCREDIBLE HYDROPHOBIC PROPERTIES
The superior hydrophobic properties of Motor Headz Graphene Coating will continuously repel water, dirt, and other contaminants, unlike anything you've ever seen before. It makes washing effortless and less frequent.

Even when stretched in its one-atom-thick form, Graphene does not tear due to its high tensile strength. When combined with PDMS coatings, Graphene helps to make an even stronger coating.

LOW FRICTION, HIGH CONTACT ANGLE
The coated surface is anti-fouling due to the Low friction of the coating. Higher contact angles averaging 110-118° helps to repel water and dirt from the coated surface.

Motor Headz Graphene coating creates a durable, permanent bond that provides exceptional long-term protection for 5+ Years!

Graphene also allows for easier cleaning, provides a wet glossy look, enhances the reflectivity, and has corrosion and UV resistance properties.
MotorHeadz Graphene Coating – where ultimate protection meets uncompromising brilliance.
Graphene is a new and advanced material that is used in coatings. It helps protect against fading, swirl marks, and scratches. In addition, graphene makes it harder for water to stick to the surface. This means that bird droppings, tree sap, dead bugs, and harsh chemicals will not penetrate and damage the surface as easily. Use Motor Headz Graphene coating to keep your car and motorcycle looking new for years to come!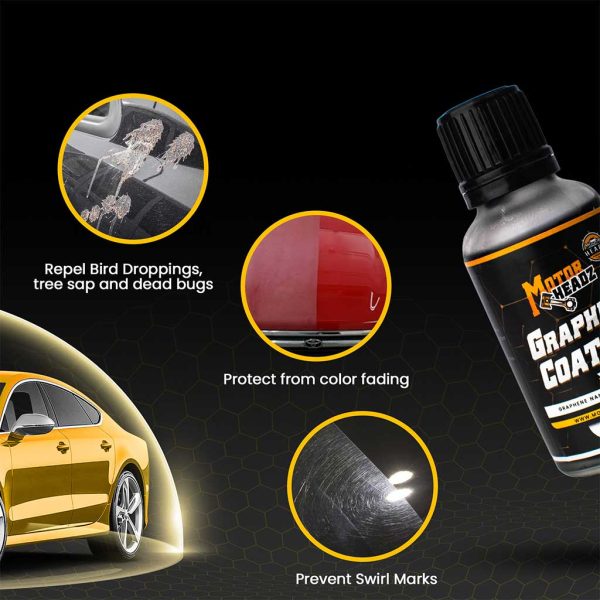 THE CONTACT ANGLE IS WHERE THE LIQUID/ WATER INTERFACE A SOLID SURFACE
The greater the contact angle, the greater the self cleaning properties which makes cleaning a vehicle much easier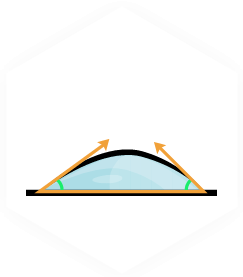 Traditiona Coating Contact Angle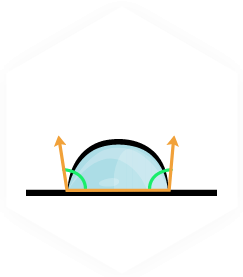 Traditiona Coating Contact Angle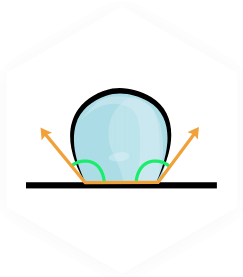 Graphene Coating Contact Angle
Easier Application
Water Spot Resistant
Contact Angle 110 -118
Slide Angle 5-15
Longevity 7+ Years
Thickness um = 3
More Flexible
<10H Hardness
TRADITIONAL CERAMIC COATING
Easier Application
Gives In To Water Spots
Contact Angle 100 -110
Slide Angle 20 – 30
Longevity 3 – 5 Years
Thickness pm = 2
Less Flexible
<9H Hardness
WHATS IN THE GRAPHENE COATING KIT
Getting A "Do-It-Yourself Graphene Coating Kit from MotorHeadz means Ready-to-go. No nonsense. Just pure value.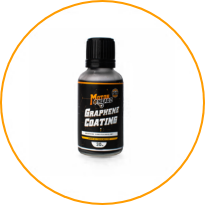 1 Graphene Coating Bottle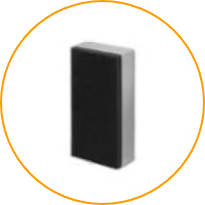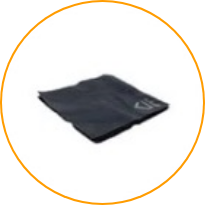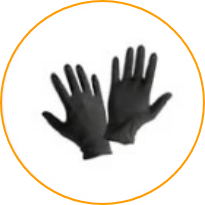 Professional Nitrile Gloves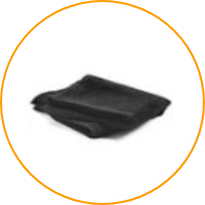 YOU WILL GET A DETAILED HOW-TO APPLY GUIDE WITH THE PACKAGE

Shipping and Returns
Shipping cost is based on weight. Just add products to your cart and use the Shipping Calculator to see the shipping price.
We want you to be 100% satisfied with your purchase. Items can be returned or exchanged within 30 days of delivery.