Motor Headz Quick Polish – The Best Car and Motorcycle Polish!
FREE SHIPPING
EASY RETURNS
100% SECURE PAYMENT
24/7 SUPPORT
A New Generation of Detailing and Protection for Your Car
Our QUICK POLISH formulation team developed the ONLY DIY, at-home detailing product that uses ceramic silicone formula with potent ingredients which harden to form a layer of protection on your vehicles paint surface. It protects from all environmental contaminants – leaving you with a clean, sealed and protected surface each and every time.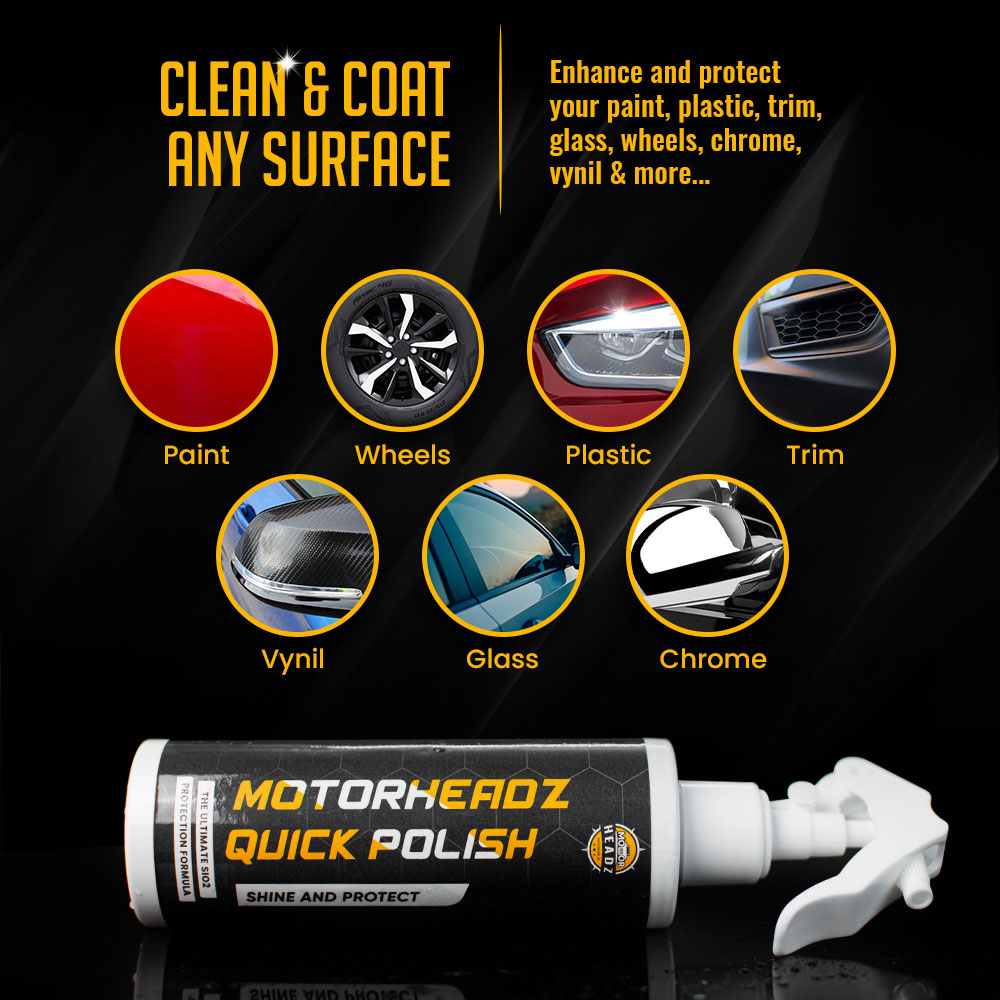 Benefits Of Quick Polish

Faster Detailing.
In one simple application, Motor Headz Quick Polish does the work of over 3 products. It drastically cuts down on the amount of time and hassle required to fully detail your vehicle professionally. It's time to ditch the waxes and sealants.

Blinding Exterior & Interior
Due to a deep mirror-like finish, your vehicle will attract a lot of attention. It will give off a deep shine that is visible from a distance. Even if you have an older vehicle with dated paint, this will still turn back the clock for results that you've never experienced before.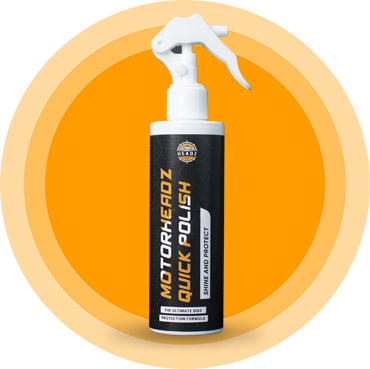 GUARANTEED SAFE CHECKOUT

Long Lasting Durability
Through the use of advanced nanotechnology formulas, your vehicle will be layered with a protective coating that can last for months on end. Harsh elements, bird droppings, bugs, and much more will wipe right off or not stick at all. Once applied you can instantly notice the ultra-slick protective layer.

100% Safe on All Surfaces
We madeMotor Headz Quick Polish specifically so anyone can use it, no speciality tools or knowledge are required. Just wipe on and wipe off! It will not damage your car or motorcycle paint anyways!
SUITABLE FOR ALL MOTORCYCLE OR CARS.
Quick Polish has a cutting-edge formula that instantly produces powerful results!
LIMITED TIME LAUNCH OFFER; TRY IT AND SPREAD THE WORD
You have to take enough risks in life. This shouldn't be one of them. Either you love our product, or we'll give you your money back 🧑‍🤝‍🧑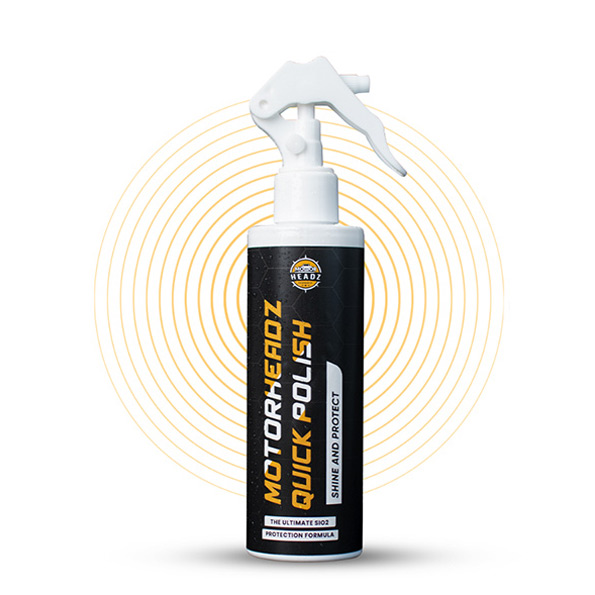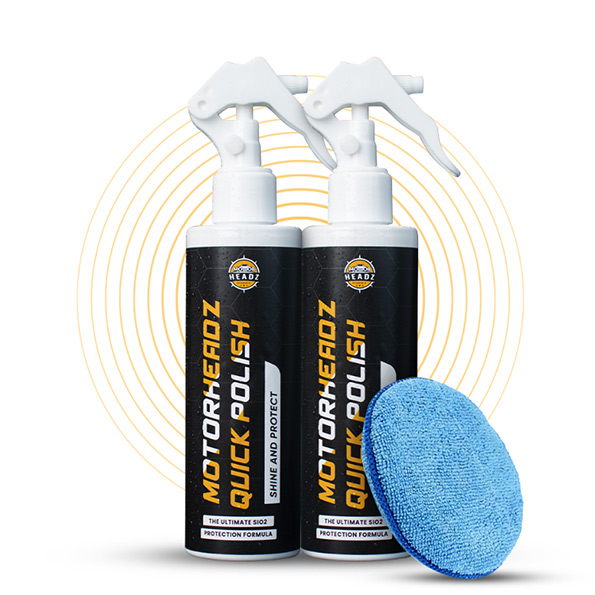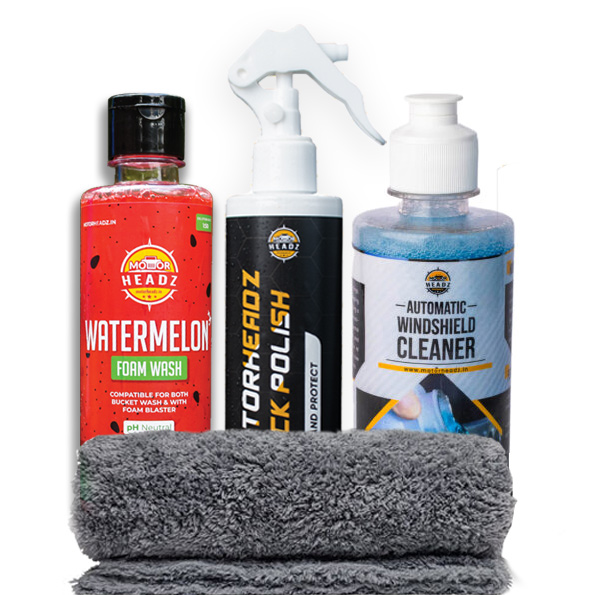 COMBO OFFER
250ML Foam Wash + Quick Polish + Microfiber Cloth & Windshield Cleaner