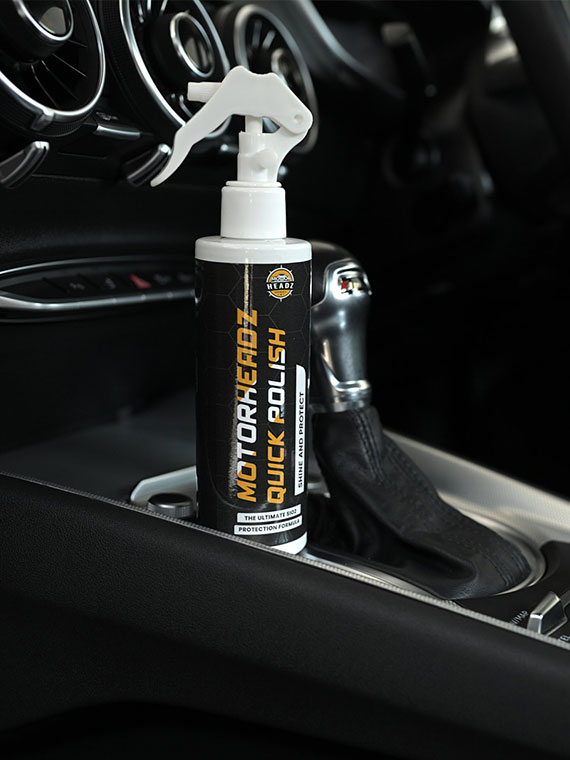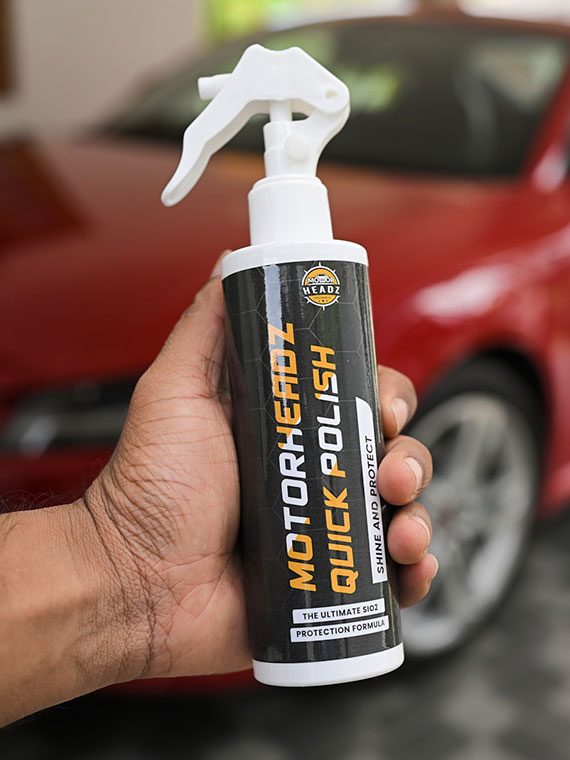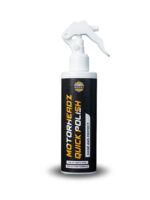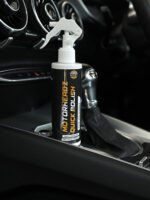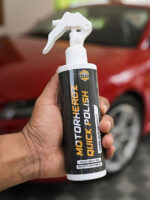 Looking for an easy and effective way to keep your car's paint looking good as new? Motorheadz Quick Polish is the perfect solution! Our ceramic silicone formula quickly and easily seals and protects your car's paint from all sorts of environmental contaminants, leaving you with a clean, shiny surface that looks great and lasts long.
Quickly and easily maintain a great-looking car and motorcycle
No need to wash your vehicle often for the same effect
Ceramic silicone formula prevents contamination from sticking to the surface
Clearcoat safe, so there's no risk of your paint job coming out ruined
Protect from colour fading
Easy application, as simple to apply and as simple to buff and no extra efforts
Long-Lasting: Leaves a long-lasting protective film, that prevents lasts for months
Multi-purpose: An ideal polish for application on Cars / Bikes & scooters (Plastic, Rubber, Vinyl, Rexene, Surface, etc.), Car & Bike Headlights & Taillights, etc

Guaranteed safe & secure checkout
Description
Unleash Your Vehicle's Brilliance: Motor Headz Quick Polish for a Show-Stopping Luster
Introducing the Motor Headz Quick Polish, your go-to solution for effortlessly restoring your vehicle's radiant shine and leaving it looking showroom-ready. Crafted with precision and innovation, this 200ml bottle of excellence is the ultimate tool to enhance the aesthetics of your ride. Elevate your vehicle care routine and experience the brilliance of professional detailing at your fingertips.
This remarkable formula has been designed for the hassle-free application, ensuring that achieving a stunning shine is no longer a time-consuming chore. In just a few easy steps, your vehicle transforms from dull to dazzling. With Motor Headz Quick Polish, the path to an impressive shine is quick, smooth, and incredibly satisfying.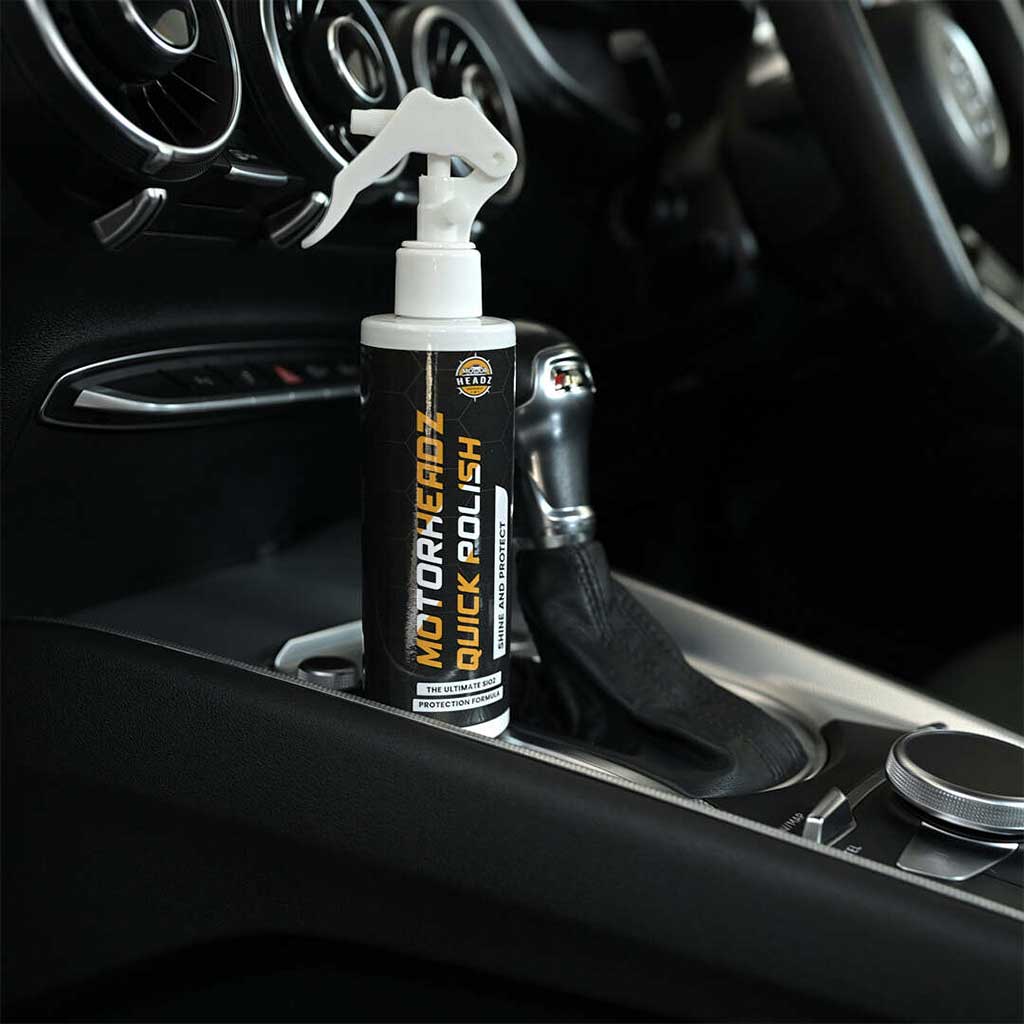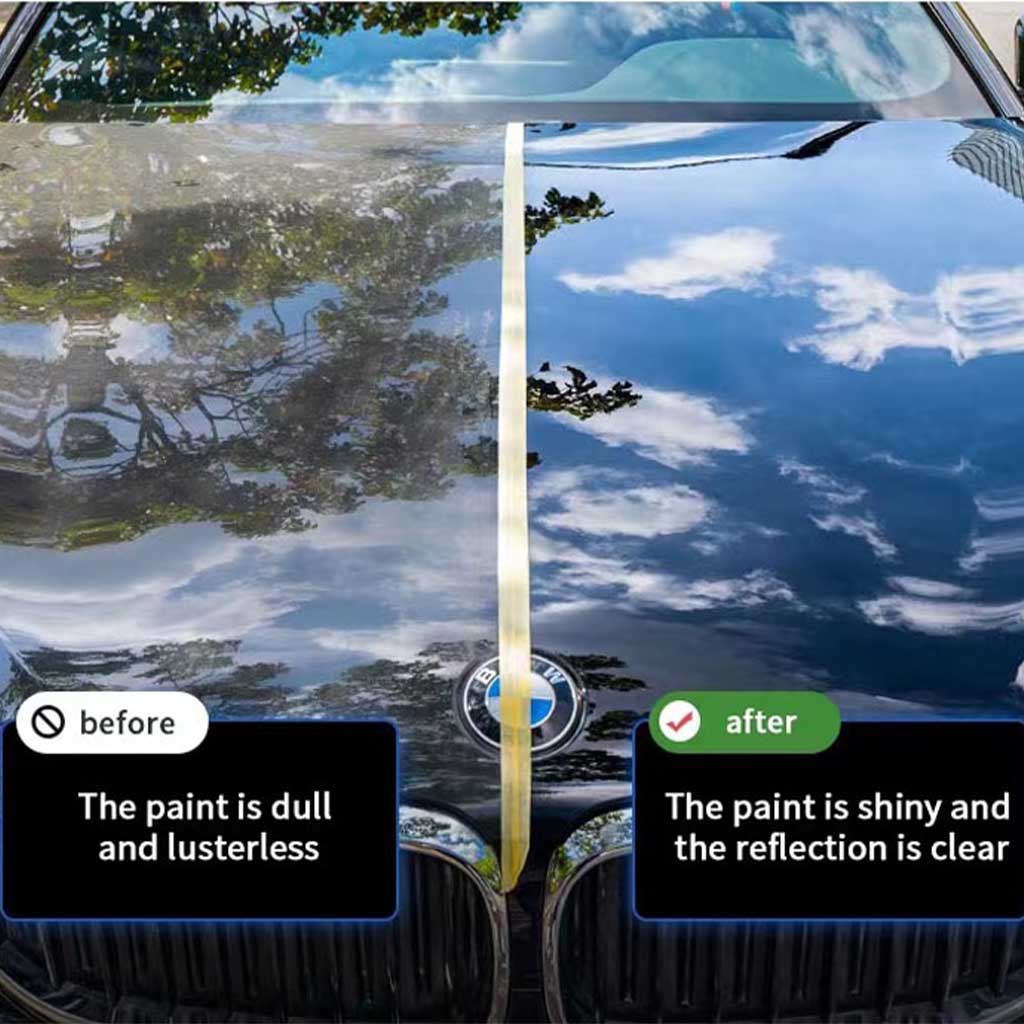 Witness the Transformation - Before and After with Motor Headz Quick Polish
Behold the power of Motor Headz Quick Polish in action! On the left, you see the vehicle's surface before the magic. Notice the subtle scratches, faded luster, and accumulated wear. Now, shift your gaze to the right, where the same surface has been treated with our Quick Polish. The difference is astonishing – a mirror-like shine that radiates elegance, and a surface that's free from imperfections. This isn't just a polish; it's a transformation. Experience the before and after effect that Motor Headz Quick Polish brings to every surface, and elevate your vehicle to a level of brilliance you never thought possible.
Elevate Your Ride with Superior Hydrophobicity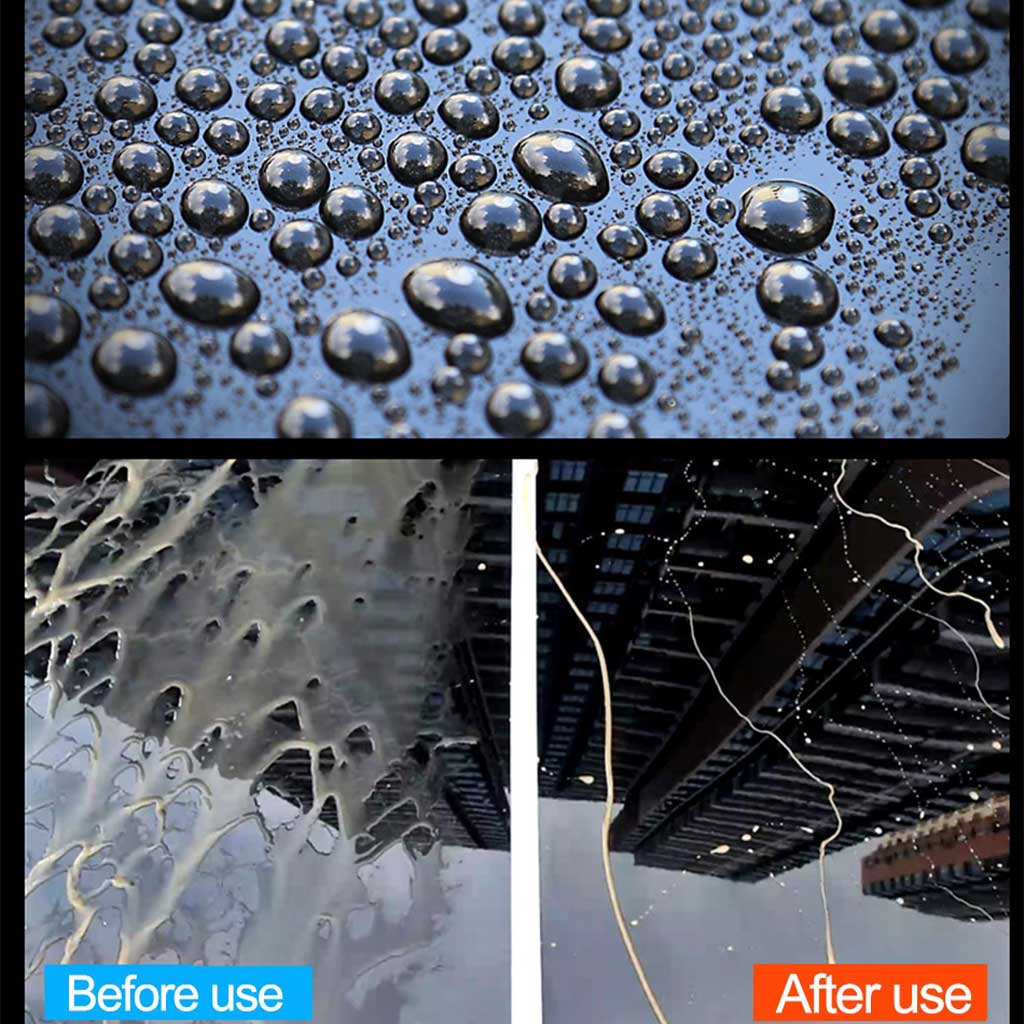 Motor Headz Quick Polish goes beyond aesthetics to provide an unparalleled layer of protection. Witness the remarkable water repellency that sets our product apart. After a single application, marvel at how water beads up and rolls off the treated surface effortlessly. This innovative feature not only enhances your vehicle's appearance during rain showers but also ensures that dirt and grime have a harder time sticking. Say goodbye to water stains and hello to a cleaner, more pristine vehicle. 
Creates A Protective Barrier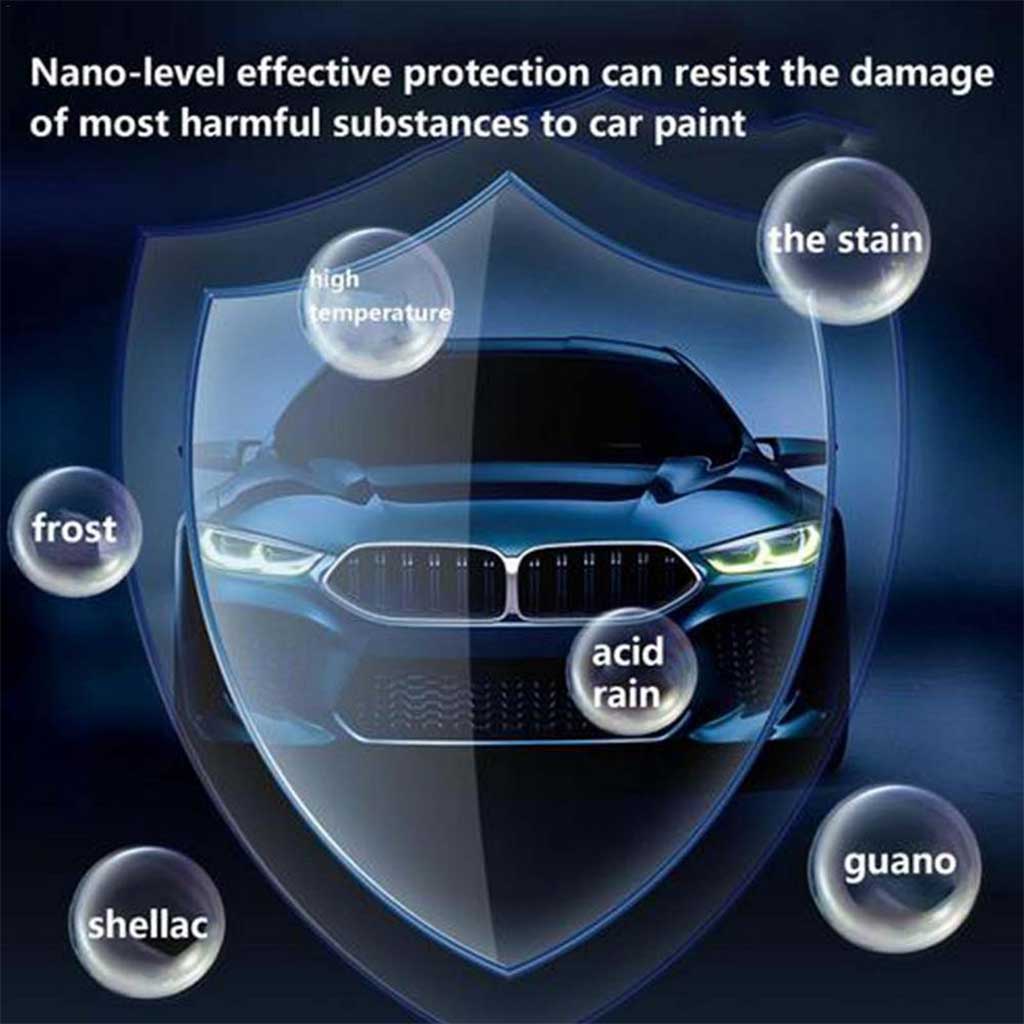 Beyond its stunning aesthetics, our Quick Polish offers a protective layer that defends your vehicle's surface against environmental pollutants, UV rays, and minor abrasions. Maintain that glossy finish for longer, regardless of the elements.

In one simple application, Motor Headz Quick Polish does the work of over 3 products. It drastically cuts down on the amount of time and hassle required to fully detail your vehicle professionally. It's time to ditch the waxes and sealants.

Blinding Exterior & Interior
Due to a deep mirror-like finish, your vehicle will attract a lot of attention. It will give off a deep shine that is visible from a distance. Even if you have an older vehicle with dated paint, this will still turn back the clock for results that you've never experienced before.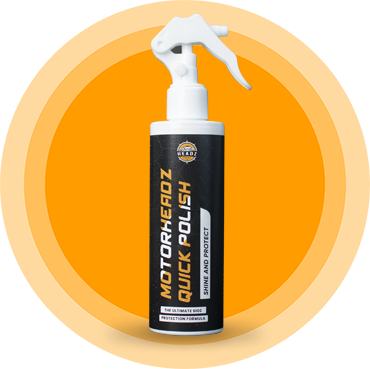 Through the use of advanced nanotechnology formulas, your vehicle will be layered with a protective coating that can last for months on end. Harsh elements, bird droppings, bugs, and much more will wipe right off or not stick at all. Once applied you can instantly notice the ultra-slick protective layer.

100% Safe on All Surfaces
We made Motor Headz Quick Polish specifically so anyone can use it, no speciality tools or knowledge are required. Just wipe on and wipe off! It will not damage your car or motorcycle paint anyways!
Ensure the surface is clean and dry before application.
Apply a small amount of Quick Polish onto a microfiber cloth or applicator pad.
Gently work the polish onto the surface in circular motions.
Allow the polish to dry to a haze.
Buff off the haze with a clean, dry microfiber cloth to reveal the captivating shine.
Shipping and Returns
Shipping cost is based on weight. Just add products to your cart and use the Shipping Calculator to see the shipping price.
We want you to be 100% satisfied with your purchase. Items can be returned or exchanged within 30 days of delivery.
There are no question found.