What Is The Difference Between DIY And Professional Grade Ceramic Coating? The Advantages And Disadvantages!
You want to use a ceramic coating to protect your new car, but you're torn between paying for professional installation and products or doing the DIY route. You're not alone in this, so don't worry.
One of the most crucial choices a vehicle enthusiast will make is the paint protection product or method of application.
On the one hand, you can choose a premium DIY nano-ceramic coating, put in a little work, and get good results. Or, for sometimes longer-lasting results, engage a professional to prepare the surface and apply a professional-grade ceramic coating.
Even though we would like to point you on a specific path, it isn't exactly how we enjoy operating. Instead, let's compare the pros and cons of DIY and commercial ceramic coating.
The fight is genuine, so buckle your seat belts.
Professional Grade Ceramic Coating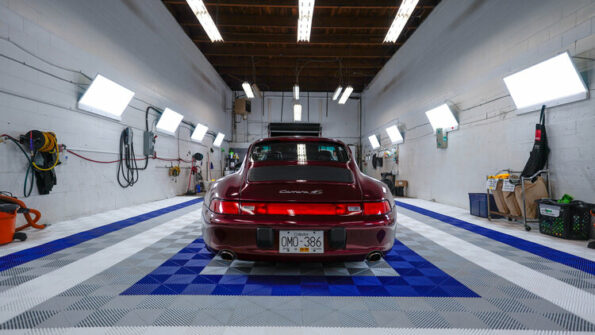 The preparation and application of a professional-grade ceramic coating take a lot of time. The process usually takes 4-5 days (including the time to strip old wax, polish, and other imperfections). The specialist in professional ceramic coating installation may advise painting correction in specific cases (which can extend the process even more).
The professional-grade ceramic coating is more complicated than a DIY ceramic coating, so the preparation work is considerably more involved. Similar to the DIY alternative, the preparation starts with a thorough washing and clay bar treatment. Before using any product, cleaning the vehicle's paint of any pollutants like brake dust is critical. Afterwards, procedures like paint correction, compressed air drying, and ceramic coating application occur. There are still about 5 or 6 phases after the coating application before the process is finished.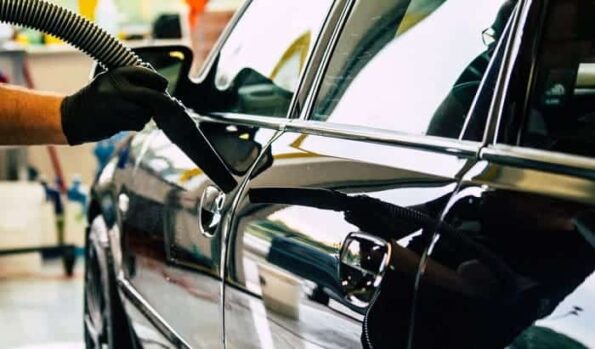 After the product has been thoroughly fitted, the car will require some time to cure. Most skilled installers will retain the car overnight before returning it to the owner.
The professional-grade ceramic coating must cure for 48 hours before the car can be washed, just like a premium DIY ceramic coating. In contrast to DIY, the professional grade will take up to 30 days to properly solidify in order to provide ceramic pro rain protection.
The majority of professional installation facilities provide ceramic pro packages to their clients. The offered warranty choices are a significant factor in why many owners of luxury vehicles decide to invest in professional-grade ceramic coatings. Although many DIY Nano-ceramic coatings have a lifespan of up to five years in some situations, they are not supported by a "warranty" per see.
Advantages of Professional Ceramic Coating
1. No Hard Work For The Car Owner
As the vehicle owner, you don't have to do anything. A professional detailer or authorised installation shop will handle all the preparation, application, and drying. Simply bring the vehicle to the dealership, make an appointment, and they will handle everything.
2. "Lifetime Warranties" Are Available With Some Upgradable Packages
Some products have lifetime warranties, so you won't need to reapply or shell out extra money for paint protection.
3. Low Maintenance
A ceramic professional product will require less upkeep than certain DIY items, provided the installation expert does a good job with the preparation and application.
Disadvantages Of Professional Ceramic Coating
1. Costly
Depending on the product, how many applications, and desired guarantee, most professional-grade ceramic coating falls between 25000 and 40000 INR.
2. Approach With Caution
There are lots of amateurs in this line of work who don't know anything about detailing. Buyers should be careful of the products and installation businesses performing the service, just like in the DIY ceramic coating market. You can select the best installation specialist using the best products by researching.
3. Hard To Identify Protection Under Warranty
The scope of warranties for products with ceramic coatings is unclear. Some are determined by the installation company or based on product specifications. Before purchasing, be sure to clarify all this.
DIY Ceramic Coating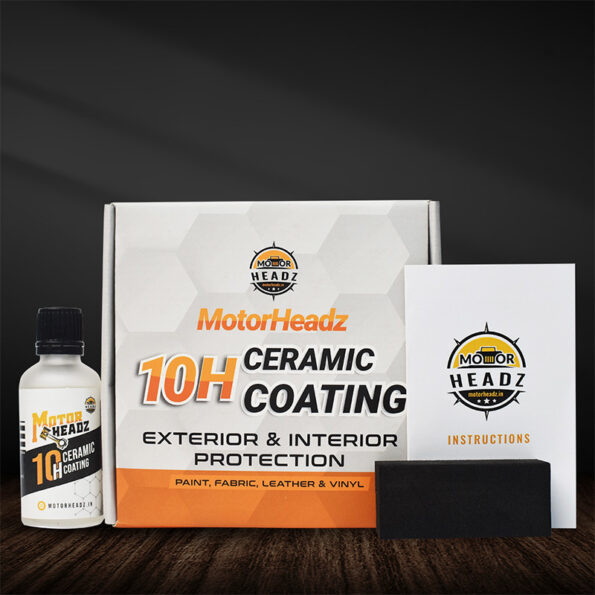 High-quality DIY ceramic coating materials are the alternative that provides comparable hardness and protection to the ceramic products installed by professionals. What will the majority of people, the segment that doesn't own a Ferrari or doesn't want to shell out perhaps 30.000 INR for car polishing, do? Our Motor Headz 10H ceramic coatings are made to be applied with little or no experience in mind.
The DIY formula differs from pro-grade products in that it is enhanced for installation, needs a little less preparation, and may be simpler to install.
Advantages Of DIY Ceramic Coating
1. Lower Cost
A high-quality DIY nano-ceramic coating will cost roughly 90% less than a professional installation on a typical car, which can cost more than 25000 INR.
2. Superior Hydrophobic Properties
Like professional grade, DIY ceramic coatings can produce remarkable gloss and even superior hydrophobic properties.
3. Same Level Of Service
The level of protection provided by DIY and professional products is generally the same and lasts for the same amount of time.
4. Shorter Hardening Time
Compared to the professional grade ceramic coating, which will take up to 30 days to be completely hardened, the hardening time for a DIY ceramic coating is much lower.
Disadvantages Of DIY Ceramic Coating
1. Prepping The Vehicle Requires Work
There is no way to sugarcoat that preparation is a must if you want exceptional results from any paint protection product. DIY ceramic kits can be labour-intensive and are no different. How much prep work is necessary will mostly depend on the condition of your paint surface.
2. Not For Every Car
A DIY ceramic coating won't do much good if your paint's clear coat is very thin. The DIY ceramic coating is meant for cars that do not have many scratches or are new or recently painted.
3. Some Inferior Products On The Market
Unlike our or any other respected company's DIY ceramic coating, there are lots of fake or inferior products out there which can damage your vehicle if applied. Do your research before purchasing because the DIY market is full of subpar products with overblown claims.
Verdict
Everything comes down to how much work you're willing to put in. The prep work and application are primarily responsible for the differences in quality between the best DIY ceramic coating kits and the best professional-grade ceramic coatings.
Although it is more convenient to let a professional perform this task, you will spend considerably more. Some customers choose professionally installed products simply because it makes sense.
In a way, it also depends on how comfortable you are. If you decide to take on this activity, choose a premium DIY Ceramic Coating product that is simple to install and has a remarkable hydrophobic effect from a business that provides excellent customer care and simple-to-understand instructions like ours.