Want to clean your car much easier and faster? Look no further than the Motor Headz Foam Blaster! This handy little tool quickly mixes concentrated Foam Shampoo and transforms it into a thick, foamy wash that coats any vehicle surface. No hose attachment is needed – pump it up by hand, and you're ready to go!
The durable Polypropylene/Polyethylene construction means this foam sprayer is built to last. Also, Its translucent tank allows for checking the liquid level inside. So speed up your cleaning process with the Motor Headz Foam Blaster – your car will thank you!

Guaranteed safe & secure checkout
Description
Motor Headz Foam Blaster: Revolutionize Vehicle Detailing and Elevate Your Vehicle Washing Experience
Experience the future of vehicle washing with the Motor Headz Foam Blaster! Designed to revolutionize your car cleaning routine, this advanced foam cannon delivers unmatched cleaning power, efficiency, and convenience.
From regular maintenance to intensive detailing sessions, the Motor Headz Foam Cannon enhances every aspect of your vehicle washing routine. Say goodbye to tedious scrubbing and hello to effortless, professional-grade cleaning.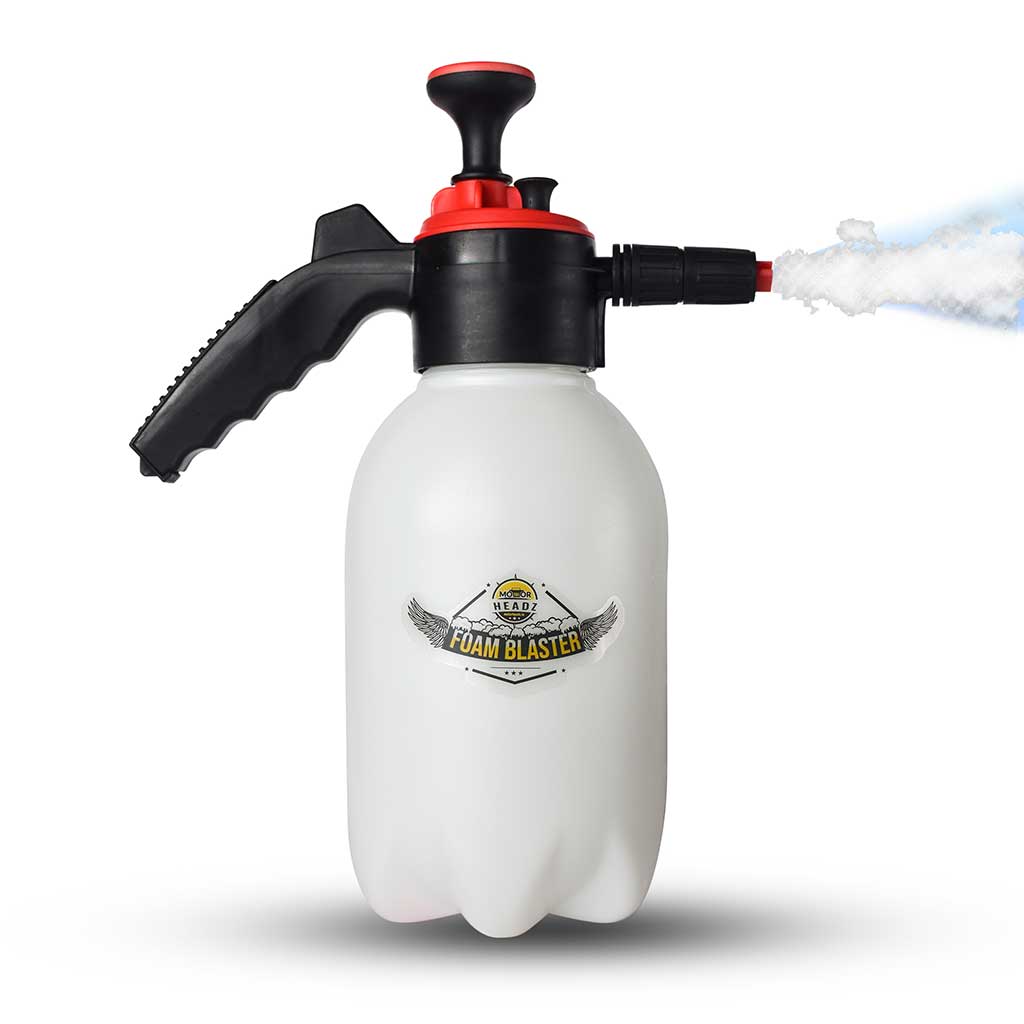 High-Pressure Foam Generation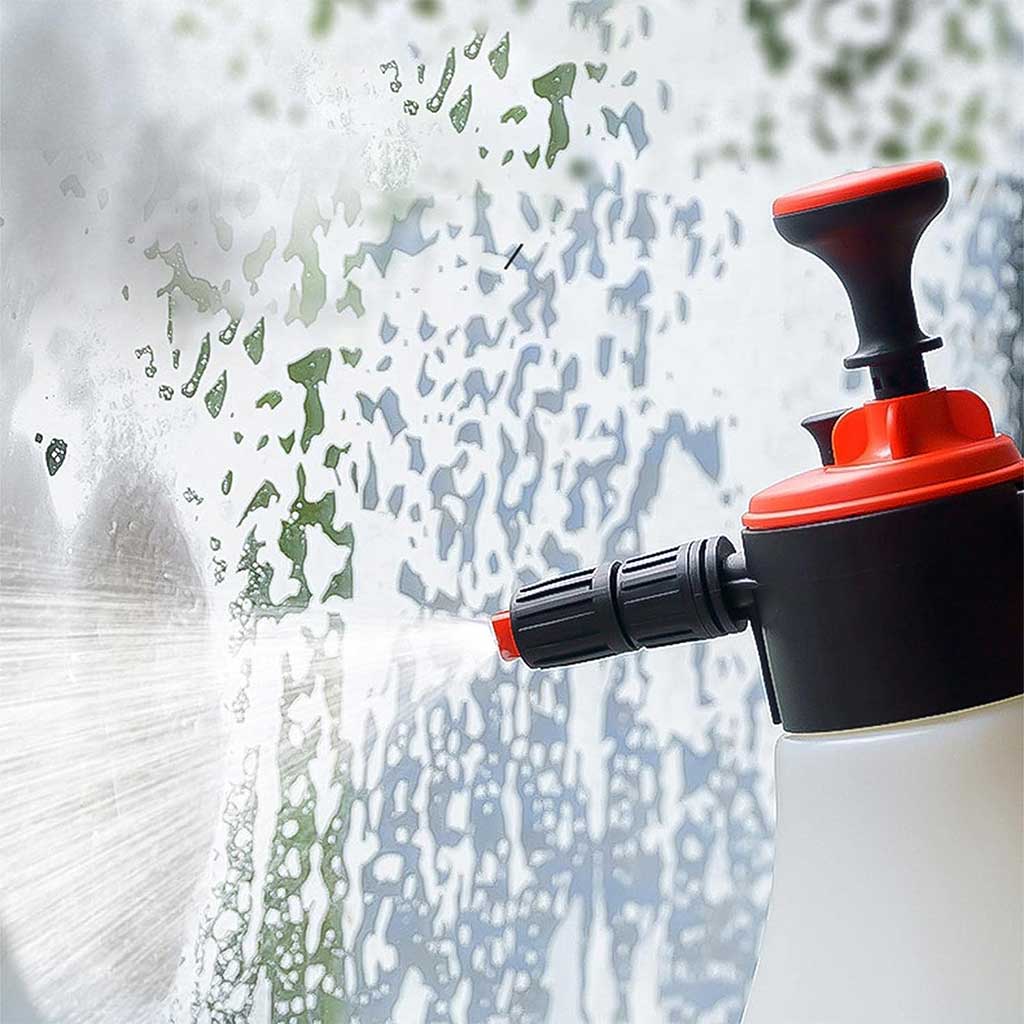 The Motor Headz Foam Blaster harnesses the power of high-pressure technology to create thick, clinging foam. This foam encapsulates dirt, grime, and contaminants, making them easy to remove without scrubbing or damaging your vehicle's finish.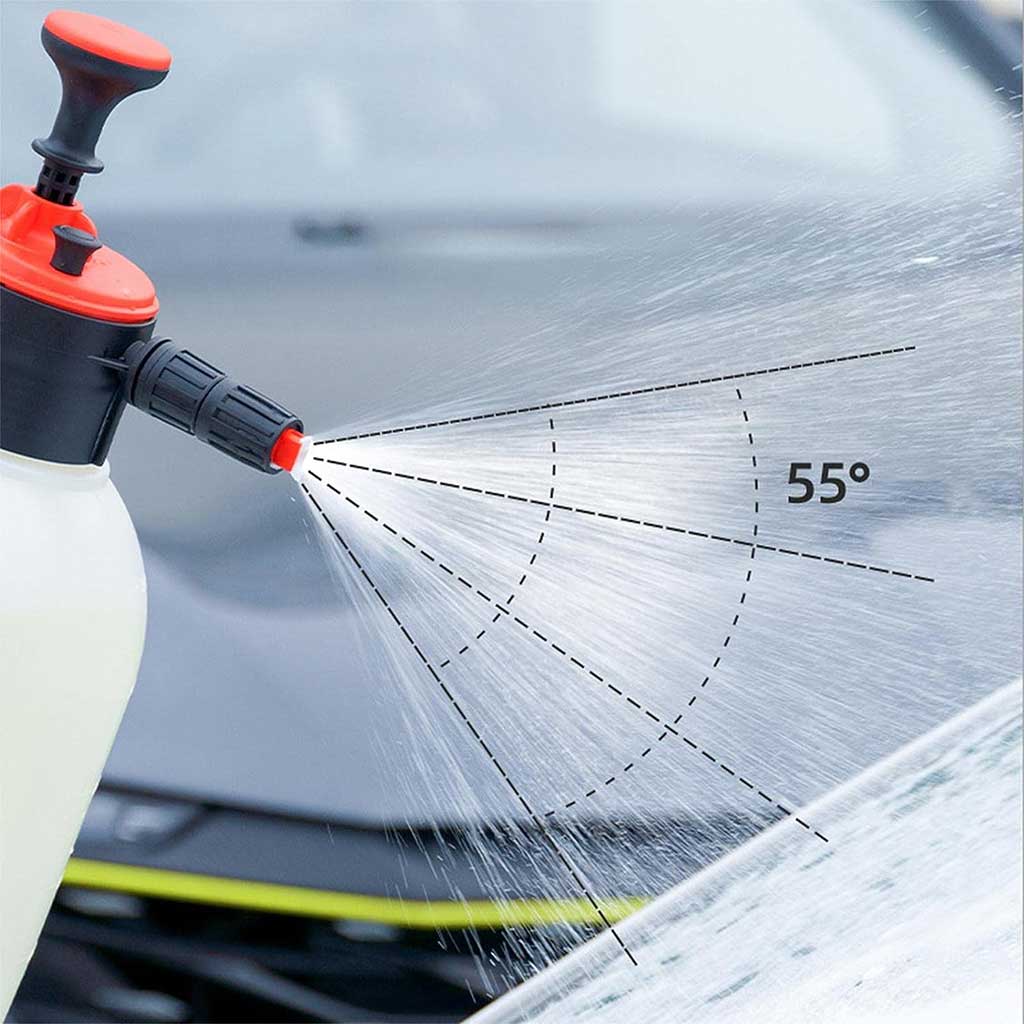 Achieve uniform coverage across your vehicle's surface with the Foam Cannon's wide-angle spray. No spot is left untouched, ensuring a thorough and effective cleaning process.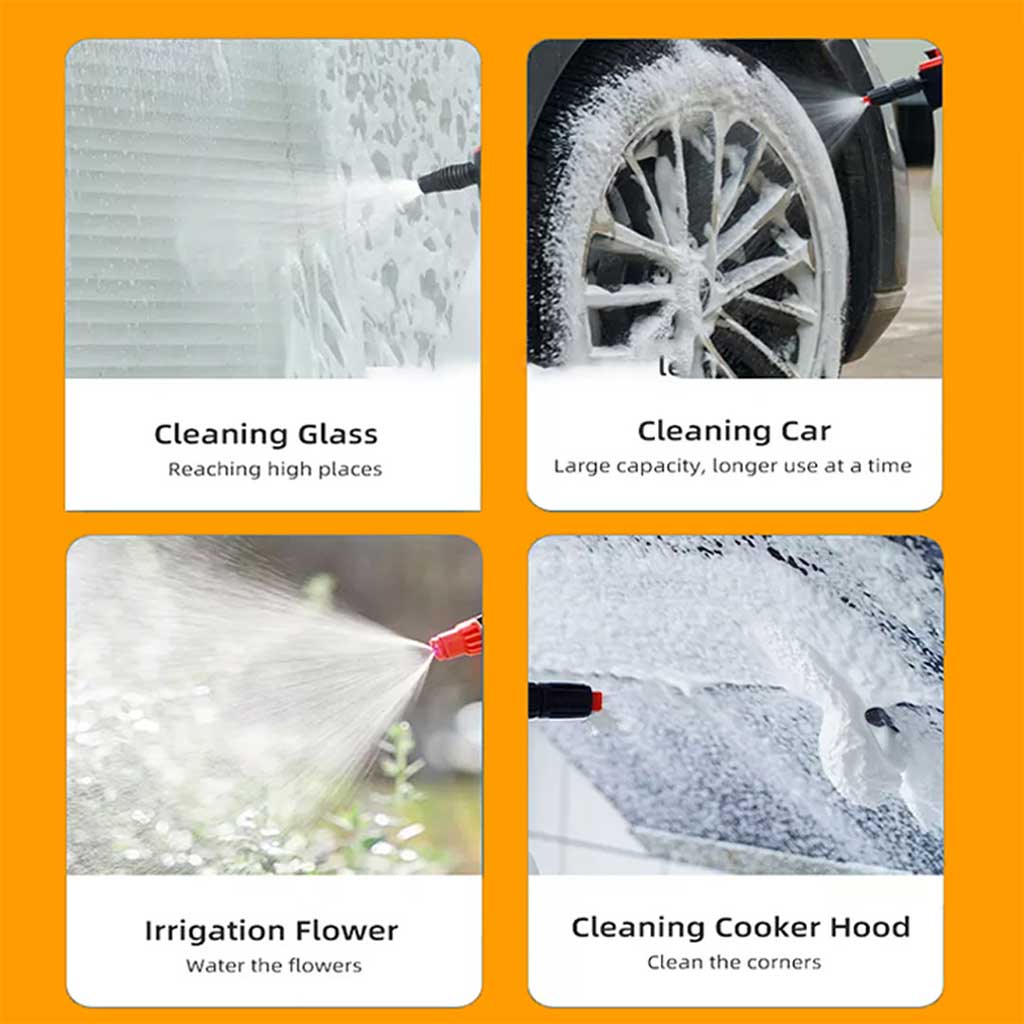 The Motor Headz Foam Blaster goes beyond vehicle washing. Seamlessly shift between cleaning your car, achieving crystal-clear glass surfaces, tending to delicate flowers, and tackling stubborn grease on cooker hoods. Its adaptability simplifies tasks and enriches your cleaning toolkit.
Adjustable Foam Thickness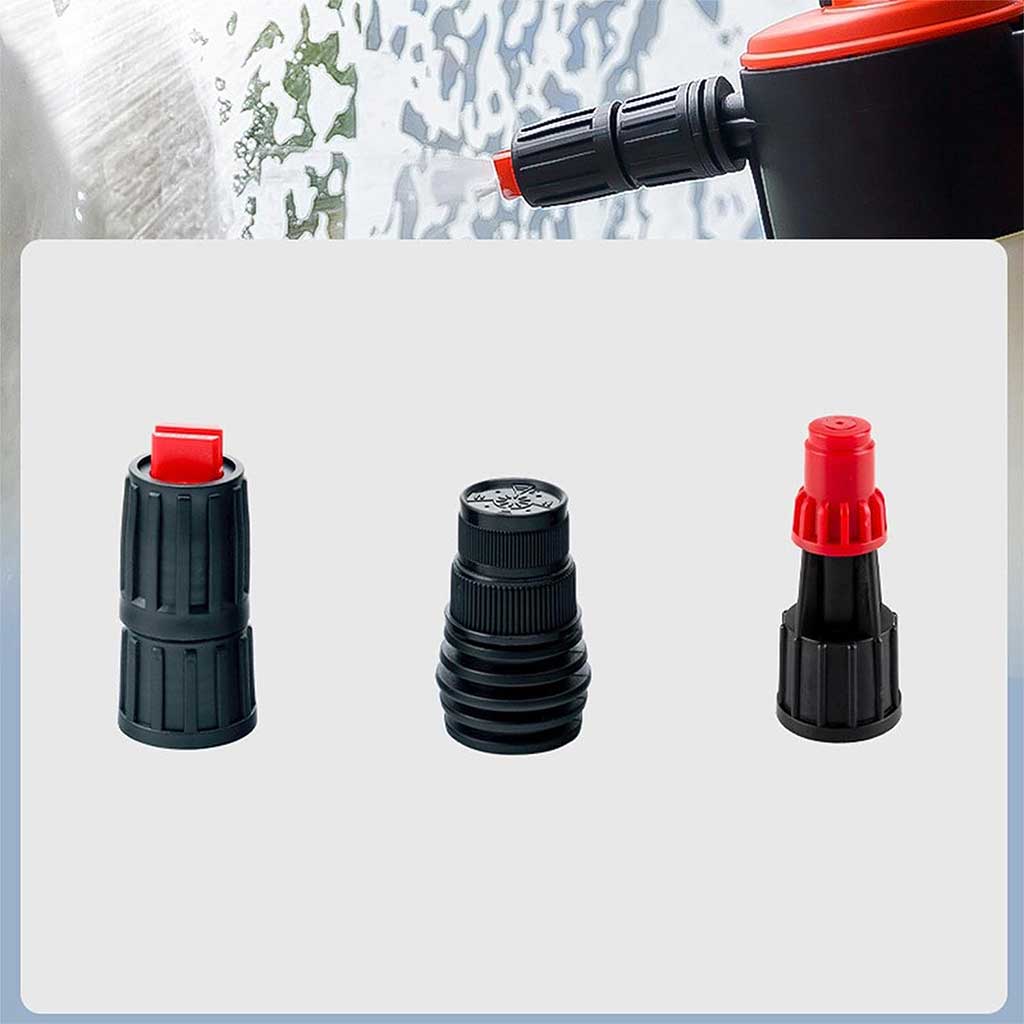 Customize the foam concentration to suit your cleaning needs. The adjustable nozzle allows you to control the foam's thickness, from a light coating for regular maintenance to a thick foam for deep cleaning and for just water spraying. 
Reduced Swirls and Scratches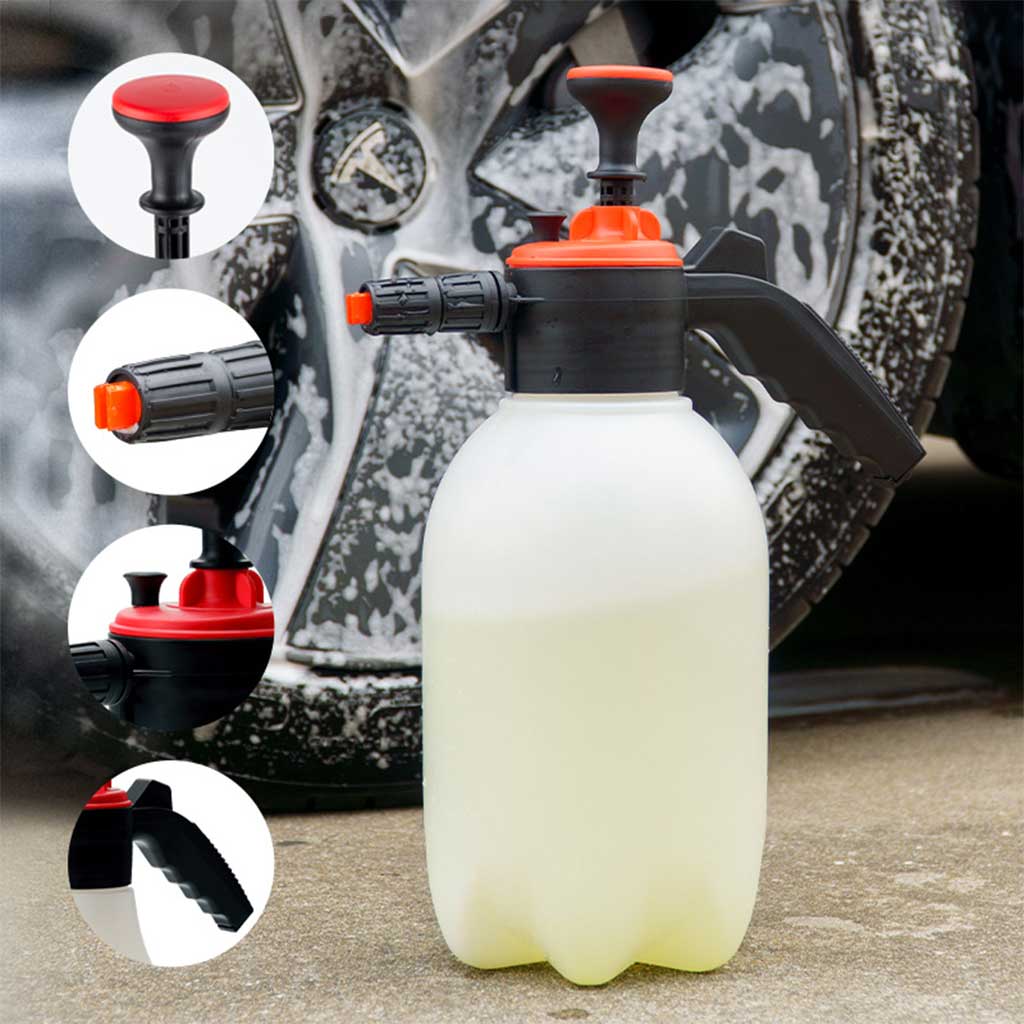 The foam's lubricating properties help reduce the risk of swirls and scratches that can occur during traditional washing methods. Enjoy a safer and gentler cleaning process for your vehicle's delicate finish.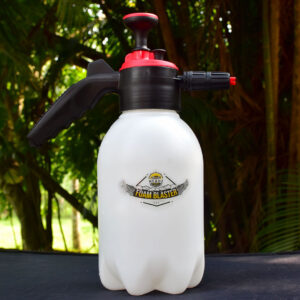 The pressure release safety valve makes depressurization easy
A translucent tank means you can quickly check the level of liquid inside.
Durable construction means it's built to last
Easy manual assembly and disassembly for complete maintenance
Pump handle for the easy pumping action
Saves time and energy – no hose or pressure washer needed
Trigger grip to easily control foam flow
How To Use:
Open the sprayer head and gently pour 500 ML of water and mix 10ml of car foam shampoo into it.
Re-attach the sprayer head and close it tightly.
Hold the Foam Blaster straight and spray to the surface you want to clean.
Pull the black valve to release the pressure after work or before unscrewing the blackhead.
You can find a more detailed Motor Headz Foam Blaster how-to-use guide here.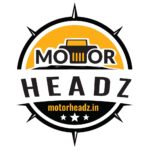 Motor Headz takes pride in delivering products of exceptional quality. The Foam Blaster undergoes rigorous testing to ensure durability, performance, and reliability, so you can trust it to deliver outstanding results every time.
Shipping and Returns
Shipping cost is based on weight. Just add products to your cart and use the Shipping Calculator to see the shipping price.
We want you to be 100% satisfied with your purchase. Items can be returned or exchanged within 30 days of delivery.
There are no question found.